Kovalam is a beautiful place situated near the Arabian Sea 16km away from Trivandrum, the capital city of Kerala, India. Kovalam is a beautiful place which is famous for amazing beaches. The name "Kovalam" has a meaning which is a grove of coconut trees. Also it is like the name itself because it offers an endless sight of coconut trees.
Kovalam is a famous tourist point. So many tourists are visiting Kovalam day by day. There are so many beach resorts located near the beach view to accommodate these tourist. These resorts are also providing services like Ayurveda treatments, yoga and other health related activities.
In kovalam, you can visit and explore many more places. Kovalam beach is separated to three beaches by rocks. They are Hawah beach, Light House beach and the Samudra beach. One of the main highlights of Kovalam is the Light House beach. And you should know that Light house beach  is the largest beach among the three beaches in Kovalam. The 30 meter light house is the main highlight of this beach. There are spiral staircases in the Light House and we can climb these staircases to enjoy the beauty of the beach from the top.
Kovalam beach is usually very safe and clean. Also there are so many attractions such as trilling beach activities, Ayurveda and wellness centers and shopping. You can visit Ayurveda resorts in Kovalam for body massage and treatments for other health issues. Also you can shop handicraft items made from sea shell, painting, woodwork articles, seashells are available at seafront stores in Kovalam.
If you are planning to visit Kovalam, then you should select the best hotels in kovalam to stay. There are many best resorts with bars, restaurants, pools and if you are planning to spend your days with your loved ones then you should select the best 3 star hotel in kovalam, Hotel Seaface.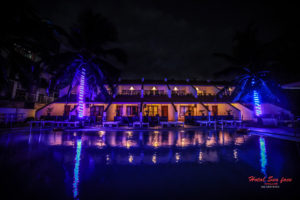 Even Kovalam beach is not that much big one, this place is one of the most visit tourist point because of the clean water, adventurous water activities, fairs and festivals, affordable resorts for accommodation and tasty cuisines.
The nightlife of the Kovalam is really superb to enjoy as the beach area is fully covered by so many resorts and bars. They offer variety of tasty cuisines at affordable prices. Having food at beachfront is really memorable. They provide everything with a good ambiance.
Comments are closed.